At Mai Thai Massage in Toronto, every massage session is meticulously tailored to cater to your unique needs and preferences. Our skilled practitioners in the heart of Toronto actively listen to your concerns, enabling them to craft a personalized treatment plan that specifically targets your areas of tension and promotes your individual well-being.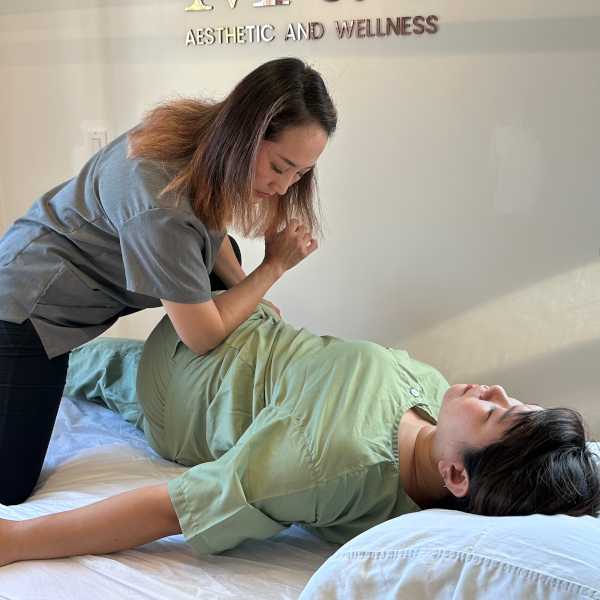 Thai Massage (Relaxation)
Authentic Thai Traditional Massage is an ancient healing and relaxing way in Thailand, combining acupressure Thai Ayurvedic principles and assisted yoga postures. Thai traditional relaxing massage blends point pressure and stretching together. Beyond the immediate sense of relaxation, Thai massage offers an array of health benefits, including:
Improved blood circulation
Relief from chronic pain and muscle soreness
Enhanced joint mobility and flexibility
Stress and anxiety reduction
Increased energy and revitalization
We use Thai barefoot massage technique.
Thai Massage for Office Syndrome (Back, Neck and Shoulders)
Special type of Thai massage which specifically focuses on the back, neck and shoulder. Firm pressure combined with special kneading methods will be applied and aim to relieve fatigue and tension built-up on those specific areas.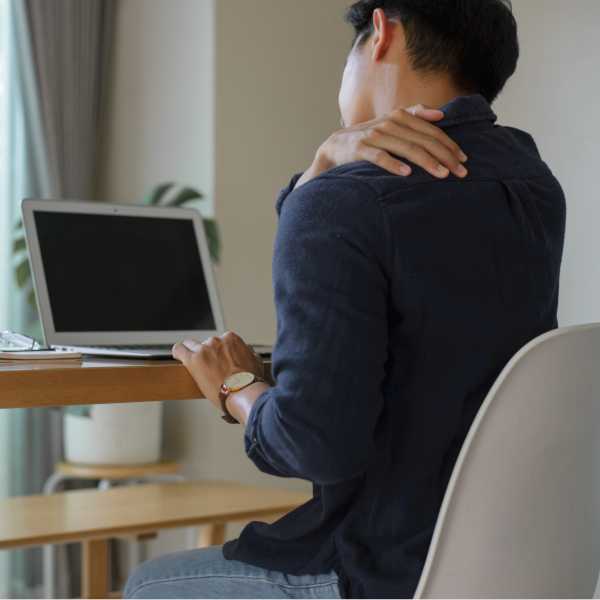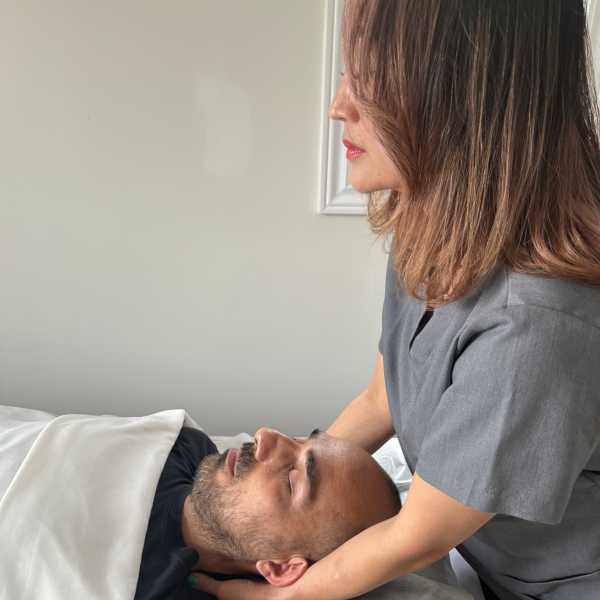 Thai Massage for Neck and Head
Special type of Thai Massage which specifically focuses on the neck and head. Firm pressure combined with special kneading methods will be applied along with Thai herbal balm. It helps to relieve fatigue and tension built-up on those specific areas.
Thai Combination Massage (Hot Stone)
Thai barefoot massage technique combines with hot stone massage, 45 minutes of Thai barefoot massage and 15 minutes of hot stone massage with your choice of:
Back, Neck and Shoulder massage
Upper Back massage
Leg Massage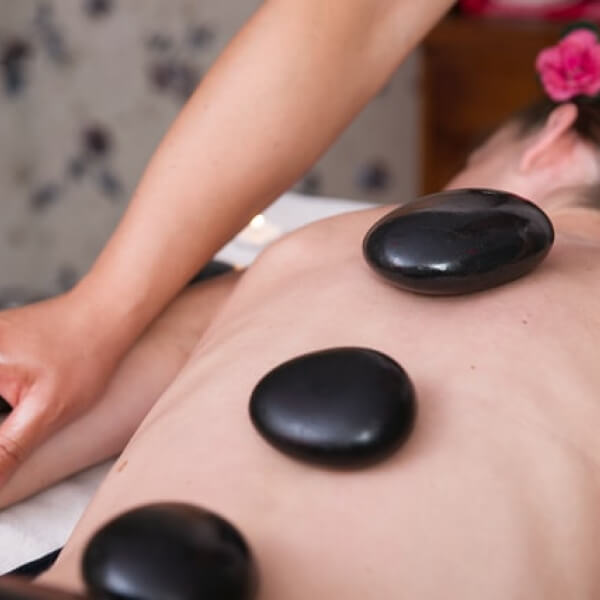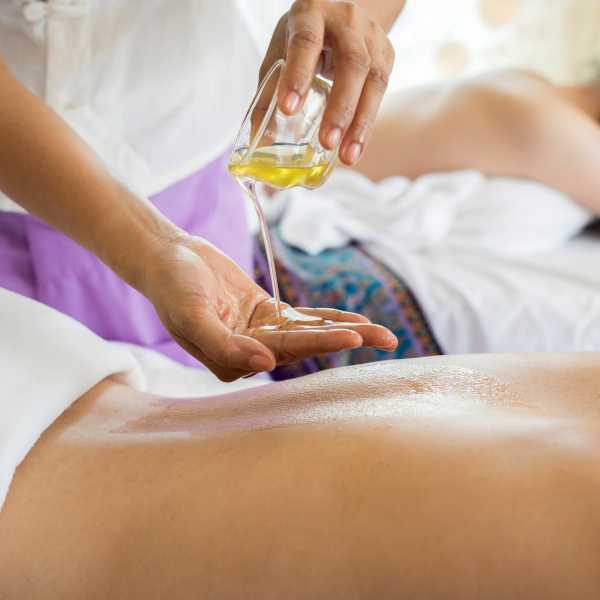 Thai Massage with Plai Oil (Wat Po)
Thai massage combined with Swedish massage, uses non-greasy herbal Plai oil to enhance the relief for tight muscles, deep myofascial and tendonitis pain.
Thai Massage for Hands and Arms
This treatment is great for relieving pain and tension in the hands and forearms especially for computer related strains and arthritis sufferers. Included hands paraffin wax for 15 minutes.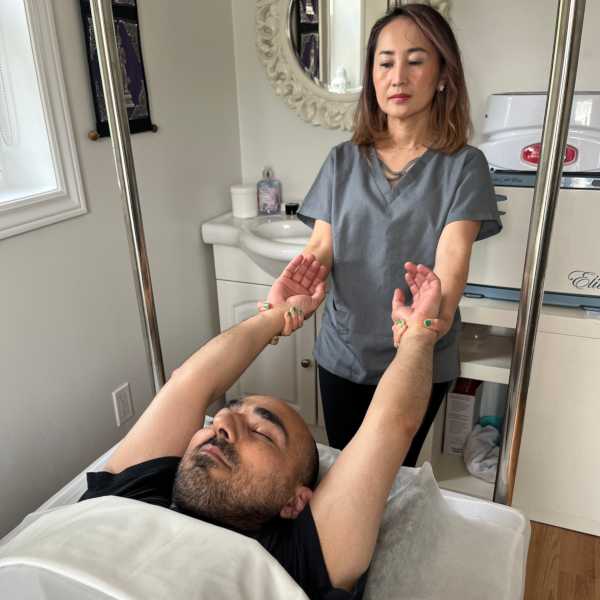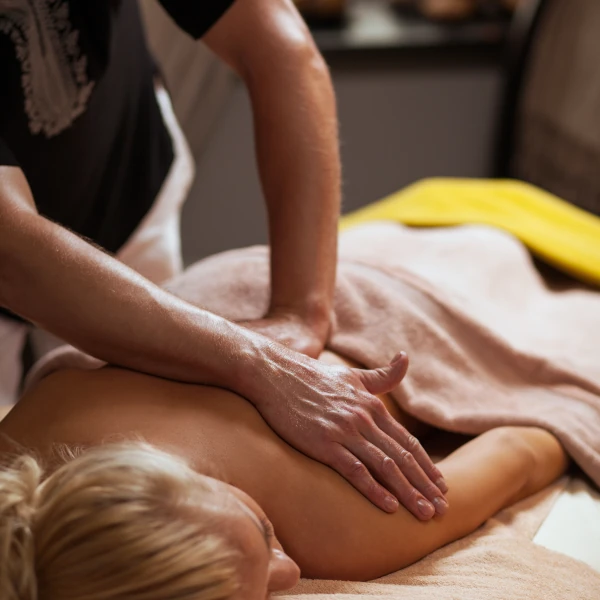 Embrace serenity with our bespoke Swedish massage, tailored for a gentle introduction to the healing power of touch. Infused with nurturing oils, our approach eases the body and soothes the mind, stimulating circulation while offering a peaceful retreat from the everyday. It's an idyllic choice for those experiencing massage for the first time or for guests who seek a softer, more delicate touch.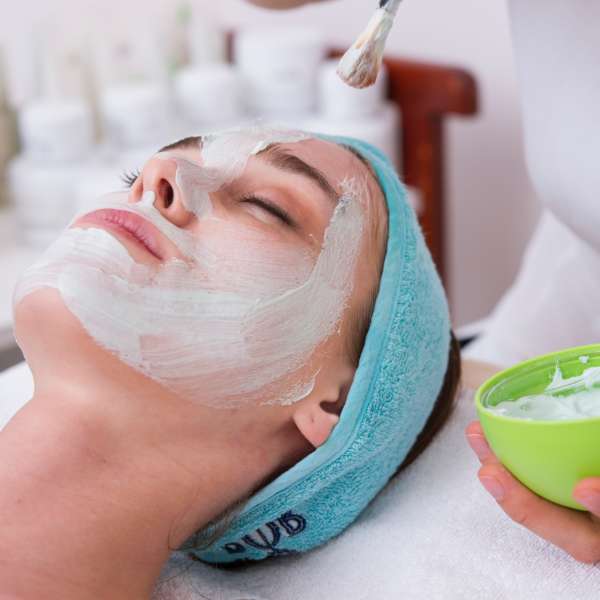 This treatment is to balance the cycle of skin cell turnover and stimulate the improvement in both blood and lymphatic circulation which subsequently helps eliminate accumulated waste, enable more nutrient absorption and re-balance the skin, resulting in a radiant healthier and glowing skin. 
This service includes a facial cleanse, exfoliate, light extraction, mask and facial massage.
This treatment combines fast-paced tapping, knuckling movements and deep tissue massage techniques. With an acupressure and muscle stretching facial massage, this treatment helps reduce muscle fatigue, strengthen and tone your muscles. In addition, it balances internal circulation systems, helps relax your skin and reduces swelling, revealing a bright and clear complexion.
This service includes a facial cleanse, exfoliate, massage, and moisturizer.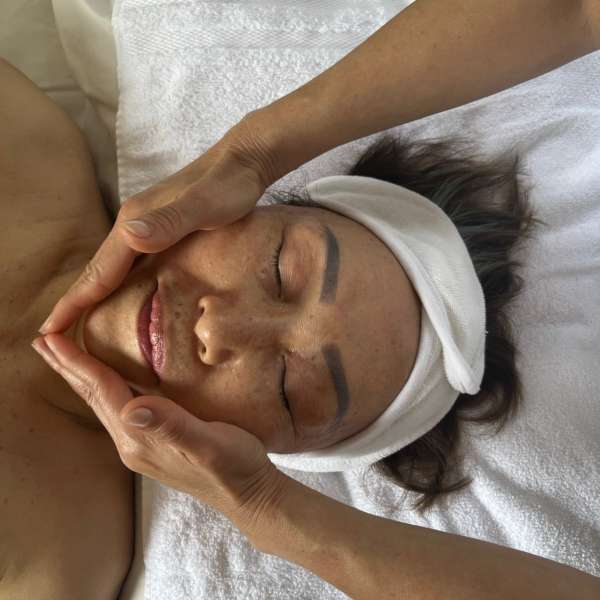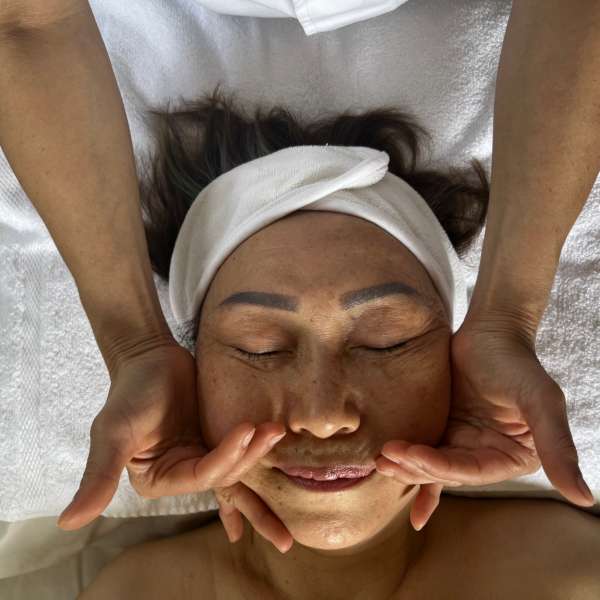 Signature Face Lifting Massage
This program restores skin firming through face lifting and tones the facial muscles, especially around the jawline. Use greater pressure to relax nerve tension and drain excess fluid from the face that causes puffiness. A medium to high pressure massage across acupressure points with elongated strokes accentuates blood flow and regenerates facial muscles and skin cells, creating a lifting effect with improved skin tone.
This service includes a facial cleanse, exfoliate, massage on your face and decollete, mask and moisturizer.
Back is a neglected area of the body to attention because we can not see our own back, is hard to reach and is more challenging to clean properly and moisturizing. Back facial treatment by deep cleansing exfoliate the skin, extraction, back and shoulder massage, custom mask and moisturizer.
This soothing treatment leaves you feeling fresh and relaxed, your back feels and looks softer, hydrated, smoother and brighter with a healthy glow.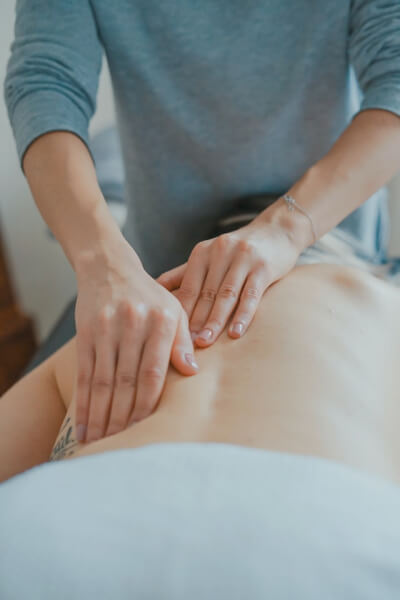 New visitors enjoy an exclusive 15% discount when booking online with us.
Please note that we operate on an appointment-only basis and do not accept walk-in customers. To schedule an appointment, please book an appointment here. Thank you for your understanding.